Eventful Tour with the Crystal Ship
OUR EXTRAORDINARY SHIP EXCLUSIVELY MADE WITH SWAROVSKI CRYSTALS
Come aboard of an impressive adventure ship: On this approximately two-hour tour from Passau to Kasten, Obernzell and back you will be enchanted by the magic of the water! In our incomparable Crystal Ship, you will experience the fascinating world of the mermaid Isa in a glittering dream of water and crystals!
Let yourself be inspired by unique attractions on board, such as: Crystal water games, Neptune's empire, water theaters and other crystal and water attractions. In the Crystal Ship, about one million Swarovski crystals are installed.
DETAILS TO THE CRUISE:
Eventful Tour with the Crystal Ship
€ 19,50 per person
Children (6 until 13 years) 50 % discounts
Children until 5 years free
several times a day from March 30 until October 20 in 2024
Departures:
Pre season (March 30 until April 26 in 2024): 2 departures daily at 11:15 a.m. and 01:45 p.m. 
Main season (April 27 until October 6 in 2024): 3 departures daily at 10:30 a.m., 01:00 p.m. and 03:15 p.m.
Post season (October 7 until 20 in 2024): 2 departures daily at 11:15 a.m. and 01:45 p.m.
Duration: approx. two hours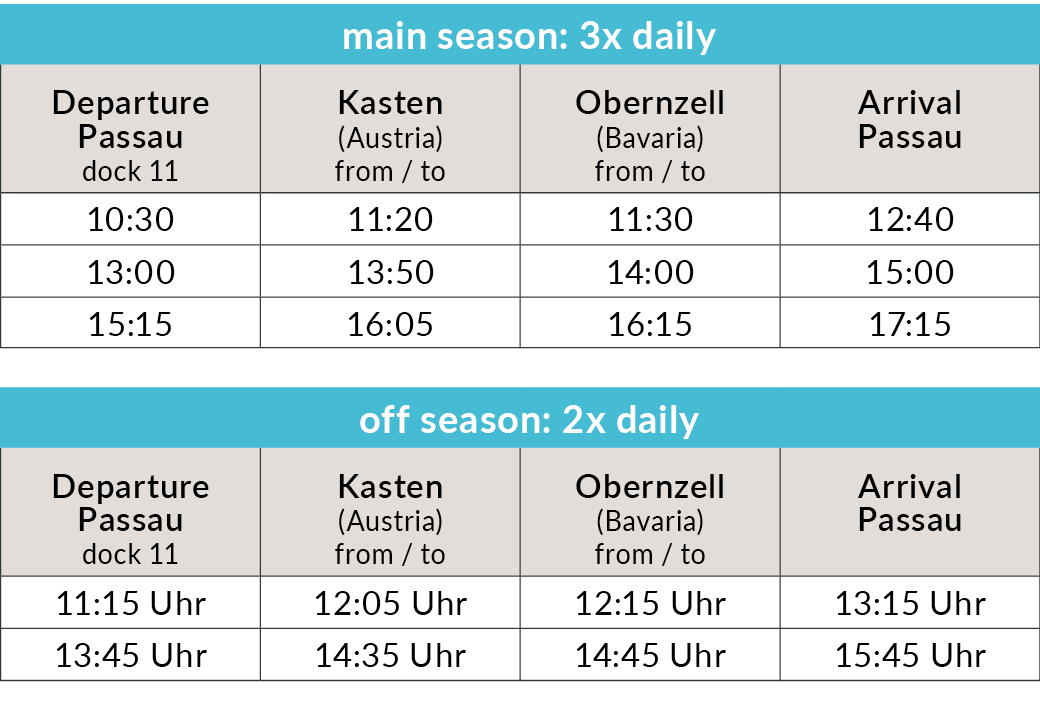 Departure place:
dock A11 / Fritz-Schäffer-Promenade in Passau
Ticket sales: In the webshop or directly at the Ticket office
Are you a group or do you have any questions? Please contact us!
Food and drinks are available on board.
For groups we have special offers.